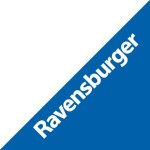 Ravenburger has been making puzzles since 1891. They have an incredible attention to detail and their puzzles are built to be durable and high quality. They have puzzles for everyone and in every size! They have puzzles that are 12 pieces all the way up to 18,000 pieces! They also produce 3D puzzles as well as games. They have puzzles that feature beautiful nature scenes as well as TONS of Disney and other children related puzzles.
I was recently sent their 3D Lighthouse at Night puzzle.
The 3D Lighthouse at Night Puzzle features a beautiful New England style lighthouse that actually lights up! This puzzle features 216 carefully-constructed plastic puzzle pieces, including curved and hinged pieces that interlock to create a 15 inch copy of classic light house. The light features 2 LED lights and all of the pieces interlock so no glue is required!
Ravensburger also has a few other great lighthouse puzzles. 
This puzzle sells for $36.99.
Review:
I gave this puzzle for my mother to put together because she loves lighthouses. She said it was very easy to put together and she displays it on a shelf in her house and it looks beautiful! I am very impressed with the quality and durability of their products and they will defiantly be my go to puzzle company!
Their store is LOADED with tons of great puzzles, games and gifts! There is literally something for everyone!